LET'S SHOP! – This unit consists of 7 steps

VOCABULARY
SHOPS
1.-Go to EDPUZZLE and watch the video or presentation on shops. Copy the list of shops on your notebook.
2.-Let's see how well you remember them. Which…
two places sell things to eat or drink?
two shops sell things to read?
two shops sell medicine or creams?
shops sell things you listen to?
three shops sell things to wear?
shop sells computers?
3.-Work with a partner or small group. Answer the questions.
What's your favourite shop?
When do you go there?
Who do you go with?
What do you buy there?
USEFUL LANGUAGE:
My favourite shop is……..It's a …………..shop.
I go there on………………with………………….
I usually/sometimes/often buy………………..

READING
1.- Look at the photos of a shopping centre in Dubai in the United Arab Emirates. What can you see?
2.-Read and listen to the article about the shopping centre.
DUBAI MALL
Are you looking for a new shopping experience? Then Dubai Mall is for you! It's got 1200 shops, 22 cinema screens and 120 cafés and restaurants. More than 50 million people visit the mall every year; that's more visitors than New York City or Niagara Falls.
Today is Saturday. Thousands of people are shopping in the mall, but there aren't only shops and restaurants at the Dubai Mall. Some people are watching the fish in the giant Underwater Zoo. There are more than 33.000 fish and marine animals there, including sharks. Other people are skating on an Olympic-sized ice rink. Outside the mall the temperature is 45 degrees in summer, but inside the rink it's a cool 1 degree. 
The mall has even got its own theme park, the Sega Republic, with 150 games and rides inside. And that's not all. At the entrance you can see Dubai's Dancing Fountain. It's 152 metres high! At night there's an amazing light show, and on a clear night it's visible from space!
FACT: Dubai Mall is the size of 50 football fields. It's the biggest shopping centre in the world!
3.- What do these numbers refer to?
50 million:
1……………………………………………………………….
45……………………………………………………………..
1200………………………………………………………….
152……………………………………………………………
150……………………………………………………………
33.000……………………………………………………….
120……………………………………………………………
4.- Work with a partner or in small groups. Answer the questions.
What do you think of Dubai Mall? Do you want to go there?
Are there many shopping centres in your town? How often do you go there?
What things can you do there apart from shopping?
USEFUL LANGUAGE: 
The mall / ice rink / fountain looks…
There's a shopping centre in the town / city centre / outside the town…..
I usually /often / sometimes go on Saturday /at the weekend.
5.- Watch the UNUSUAL FUN video on the Mall of the Emirates in class.

GRAMMAR
PRESENT CONTINUOUS : AFFIRMATIVE, NEGATIVE AND INTERROGATIVE.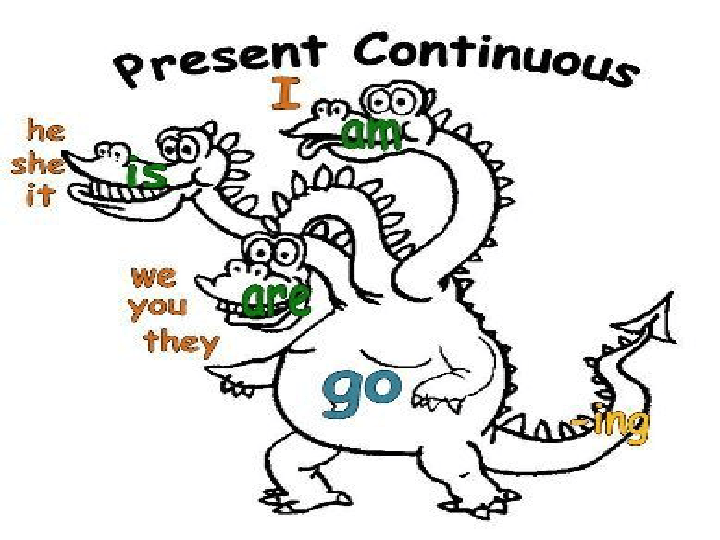 1.- Go to EDPUZZLE and watch the video on PRESENT CONTINUOUS.
2.- Now, complete the tables with the correct forms of BE.
| | | | |
| --- | --- | --- | --- |
| AFFIRMATIVE | | NEGATIVE | |
| I………………… | visiting the mall. | I'm not | shopping. |
| She/He/It 's  | visiting the mall. | She/ He /It…………………. | shopping |
| We/ You /They…………… | visiting the mall. | We / You / They aren't | shopping |
| | | | |
| --- | --- | --- | --- |
| (question word) | be | subject | verb + -ing |
| – | Am | I | ice skating? |
| – | ……………….. | he/she/it | ice skating? |
| – | Are | we/you/they | ice skating? |
| What | are | you | doing? |
But careful! The PRESENT CONTINUOUS HAS SPELLING RULES. Have a look at the chart below.
3.- Now it's your turn. Practice:
There should be one extra spelling rule not present in the previous chart. Which is it?
SPELLING RULE:
4.- Write questions. Then write short answers on your notebook.
A: Are you listening to me?  B: Yes, I am.
A: she/watch the fish?             B: Yes, ……………
A: they/ shop in the mall?        B: No, ……………
he/ice skate oin the rink?         B: Yes,…………..
that shark/ look at me!?           B: No, ……………!
5.- Put the words in order to make questions. Then answer them for you on the notebook.
What is your teacher doing? She is switching on the light. 
are / What /doing today / your parents /  ?
you / are / writing these questions / Where / ?
Why / learning English / you /are / ?
WHAT'S THE DIFFERENCE BETWEEN PRESENT SIMPLE AND PRESENT CONTINUOUS, THEN?
YOUR TURN
6.- Work with a partner or in small groups. Answer these questions:
What are your classmates doing now?
What do you usually do after school?

LISTENING AND VOCABULARY
Listening
1.- Listen to three people talking and decide: what's the situation? What's happening?
2.- Listen again and circle the correct answers.
The radio programme is about teen shopping habits /teens' favourite things.
Josh is shopping with money he got for Christmas / his birthday.
He collects trainers / caps.
His new trainers were expensive /cheap.
His family buy / don't buy clothes online.
Megan's got a present for her mum/brother.
Megan's mum shops/doesn't shop online for clothes.
Money verbs
"How much do you usually spend on trainers?"
3.- Take note of all the money verbs learned on the previous activity and translate them into Catalan on your notebook.
4.- Work with your group. Ask and answer the questions orally:
a) What do you spend your money on?
b)Do you usually save your money or spend it all at once?
c) Are you saving to buy something at the moment?
USEFUL LANGUAGE:
I sometimes spend my money on………………………
I'm saving to get………………………………………………

CLIL
Life cycle of a Plastic Product: let's be green!
1.- You will be shown a mind map in class on the smart board and you'll have to follow the instructions (pre-tasks, warmers, etc. ) to understand the Life Cycle of Plastic: from its origins to the three possible endings a plastic bottle may have. Choose the best option and be green! 😉
 *Source: Google images.

GRAMMAR II
COUNTABLE AND UNCOUNTABLE NOUNS.
1.- Go to EDPUZZLE and watch a video on Countable and Uncountable nouns. 
2.- Copy and complete the table with the countable and uncountable nouns in the box:
bag                      rice                        uncle                          music                             T-shirt                         water
COUNTABLE NOUNS
UNCOUNTABLE NOUNS

you can count them, for example,

house, trainer, ……….., …………., 

…………… .

We use a/an with these words.

you can't count them, for example,

money, food, ……………, …………..,

……………..  .

We don't use a/an with these words.
3.- Add    a/an    to the words where possible:
1.-         apple
2.-         milk
3.-         olive oil
4.-         bread
5.-         biscuit
6.-         egg
7.-         salt
8.-         carrot
SOME, ANY A LOT OF, MUCH/MANY
"That's a lot of information, right?"
1.- Have a look at the diagram. Comment in class. Ask doubts if necessary. 
2.- Choose the correct options.
a) She's got much / a lot of shoes.
b)
c)
d)
e)
f)
g)
h)

WRITING
Do you know what an agony aunt is?  This is the person who gives advice when you write to a magazine about your problems.
Now you have to write an answer to a problem.
Click on this link and read the instructions carefully.  You have to write at least 100 words (No, that isn't a lot… and don't copy and paste from another page!)
Extra activities
Do you understand the work from this unit?  Yes or no?
If you think you understand it then click here and do this short quiz about parts of the unit.  You need to use your Gmail to connect to the quizzes.
– The present simple and the present continuous